Geotours
Introductory Tours (2 routes)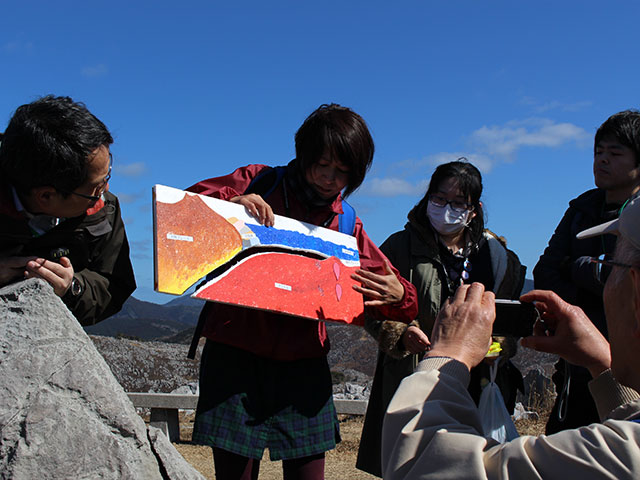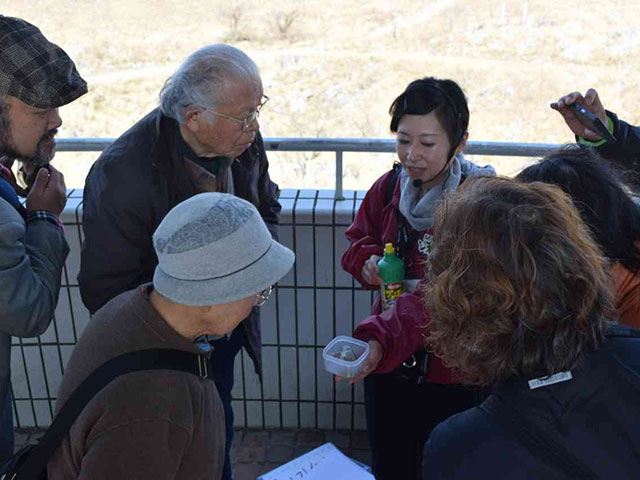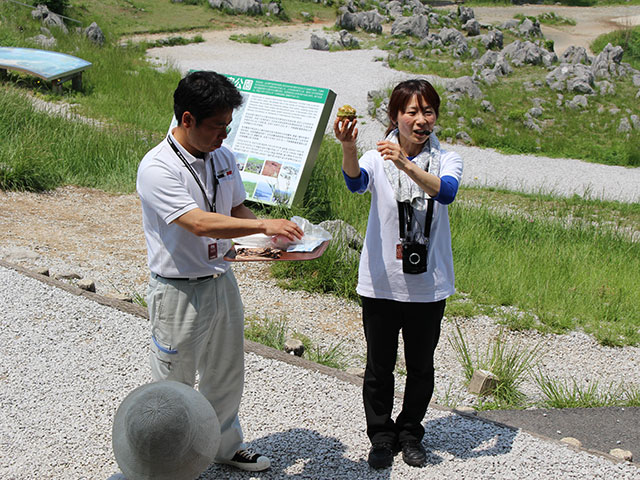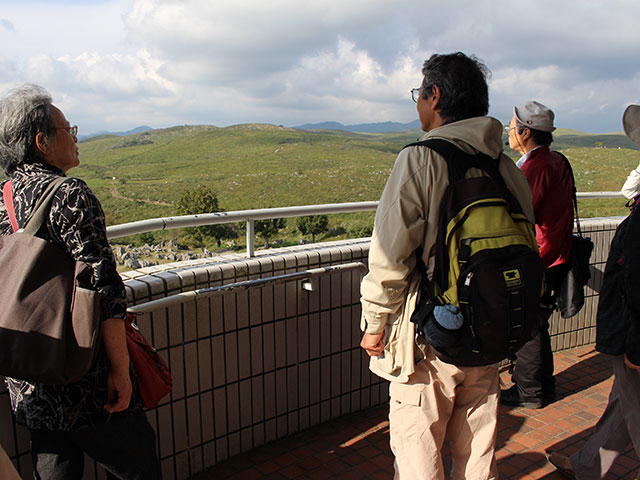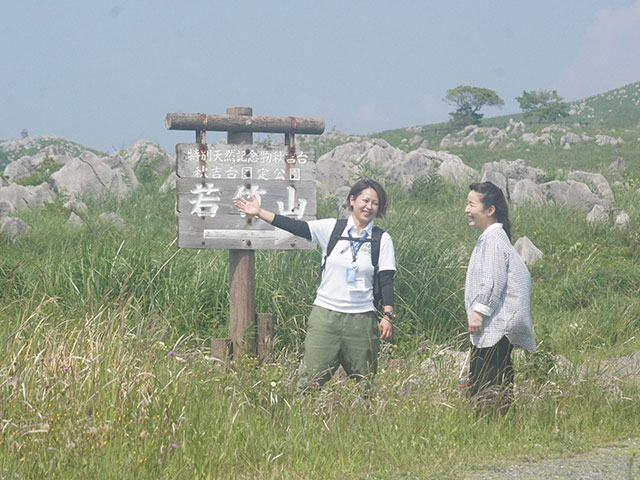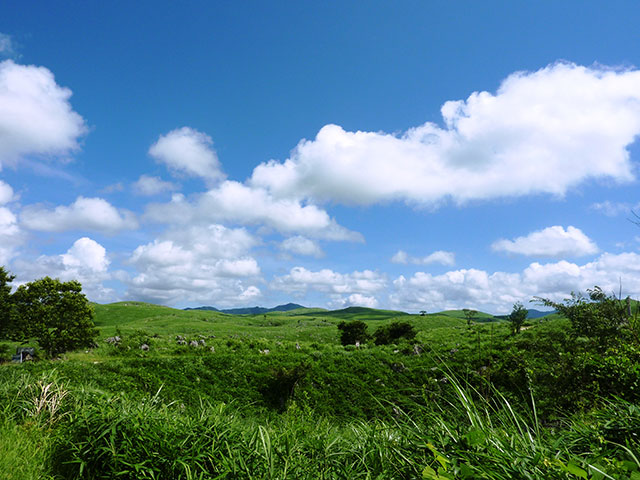 These tours depart from Karstar at the same time each day.
There is a 30min version and a 1h version.
Advance booking is not required; you may book on the day. However, the tours may reach the maximum number of participants or be cancelled due to unforeseen circumstances, so we suggest you book in advance.
There are no minimum participants for these tours.
Please pay on the day.
One Coin Secrets of Akiyoshidai Tour (30min)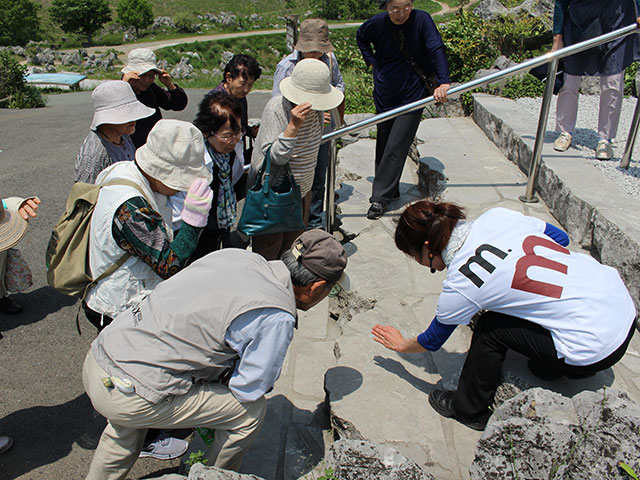 Start times:

10AM, 1PM

Duration:

30min

Price:

500 yen per person (Free of charge for children under 12 years of age. ※Children may not participate unsupervised.)

Maximum number:

10

Description:

Learn about the secrets of Akiyoshidai through observing fossils and experimenting with limestone.
More Secrets of Akiyoshidai Tour (1h)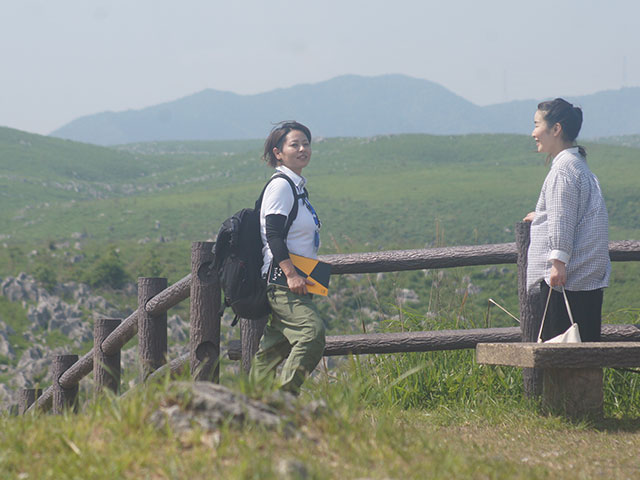 Start times:

11AM, 2PM

Duration:

1h

Price:

1,000 yen per person (Free of charge for children under 12 years of age. ※Children may not participate unsupervised.)

Maximum number:

10

Description:

Take a short trek around the Akiyoshidai Karst Observatory to learn about the formation of Akiyoshidai and its people's lives.

Note:

The tour will not take place if the Heat Stress Index for